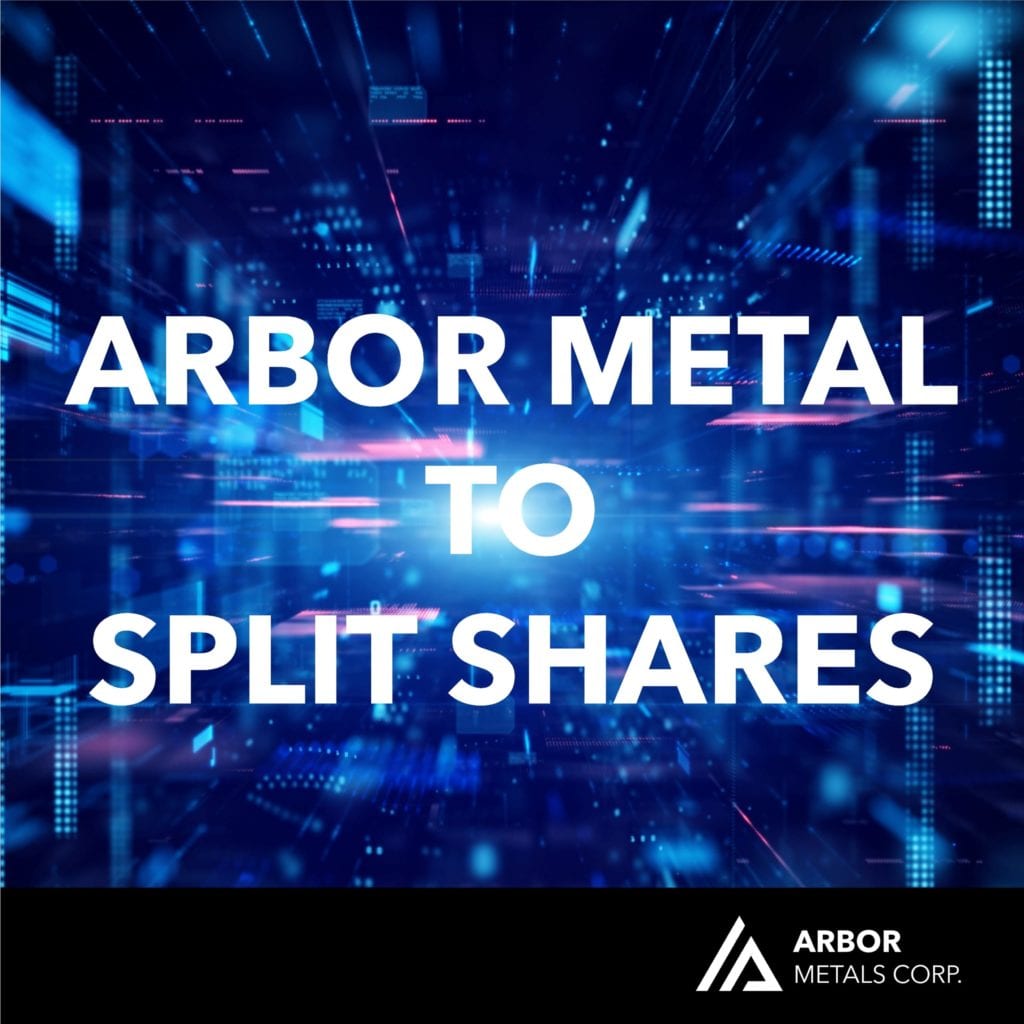 March 23, 2020 – Vancouver, British Columbia – Arbor Metals Corp. (the "Company")(TSXV: ABR) announces that it will undertake a forward share split (the "Share Split") on the basis of two-and-one-half additional common shares for every one common share currently outstanding.
The record date for the Share Split will be March 27, 2020.  The Company's common shares will begin trading on a post-Share Split basis, under the existing ticker symbol, effective at the open of markets on March 26, 2020.
The Share Split is being conducted on a push-out basis. DRS statements for the additional shares resulting from the Share Split will be mailed to shareholders of record as of March 27, 2020 by the Company's transfer agent, Odyssey Trust Company. Shareholders of the Company do not need to take any action with respect to the Share Split, and there is no change to the Company's CUSIP and ISIN in connection with the Share Split. Following completion of the Share Split, the Company will have approximately 47,570,075 common shares outstanding.
For further information, contact Mark Ferguson, Chief Executive Officer, at info@arbormetalscorp.com, or visit the Company's website at www.arbormetalscorp.com
On behalf of the Board,
Arbor Metals Corp.